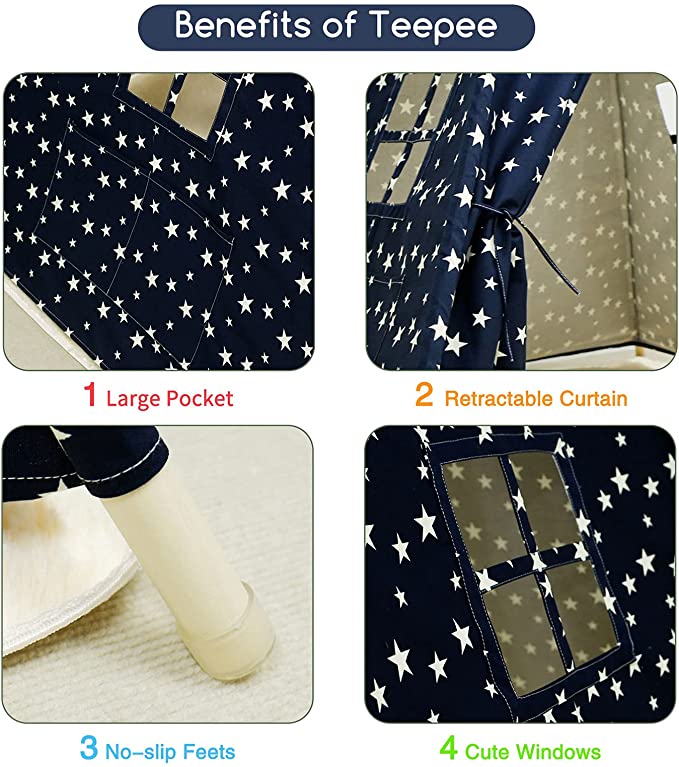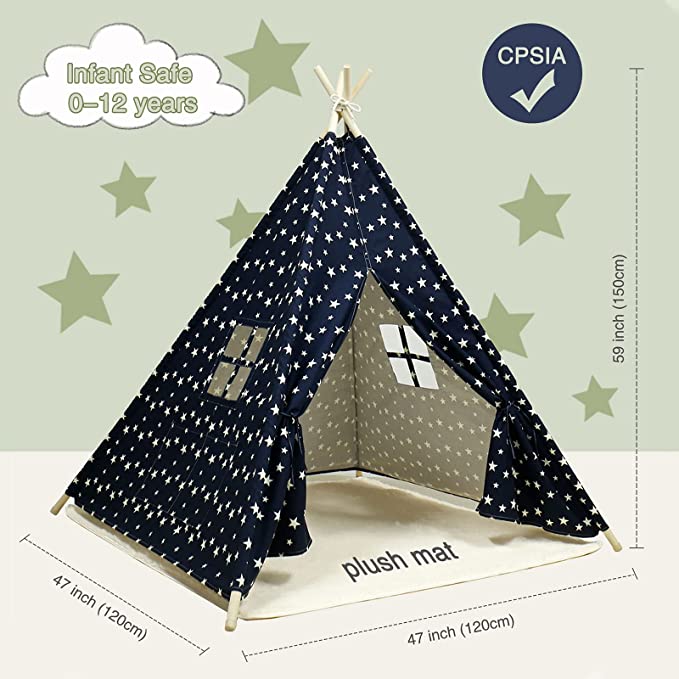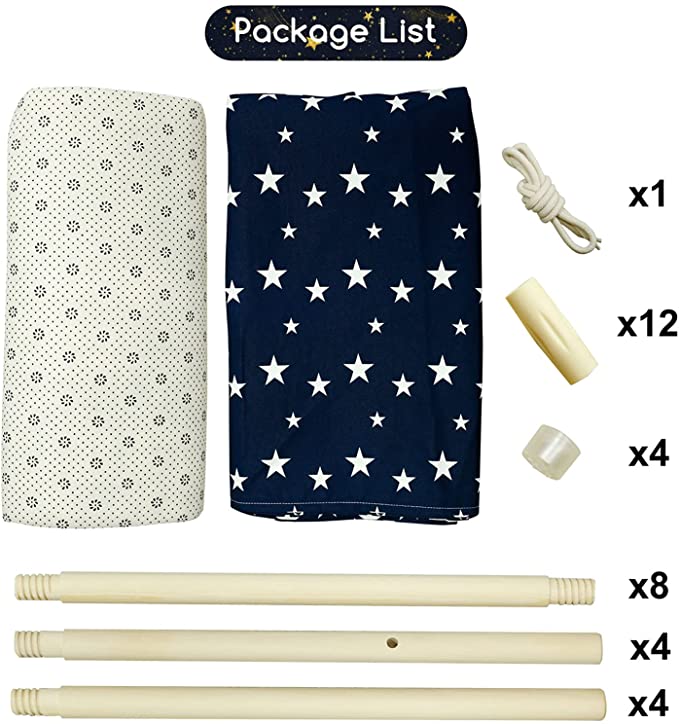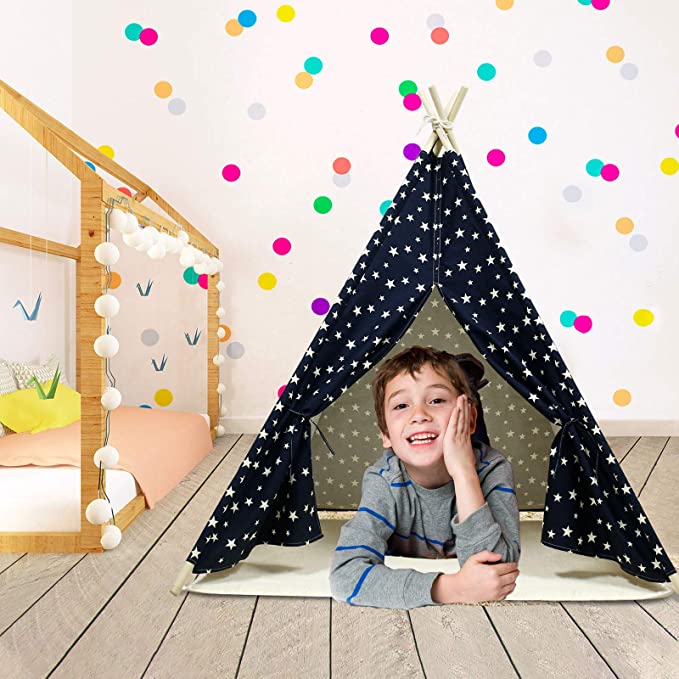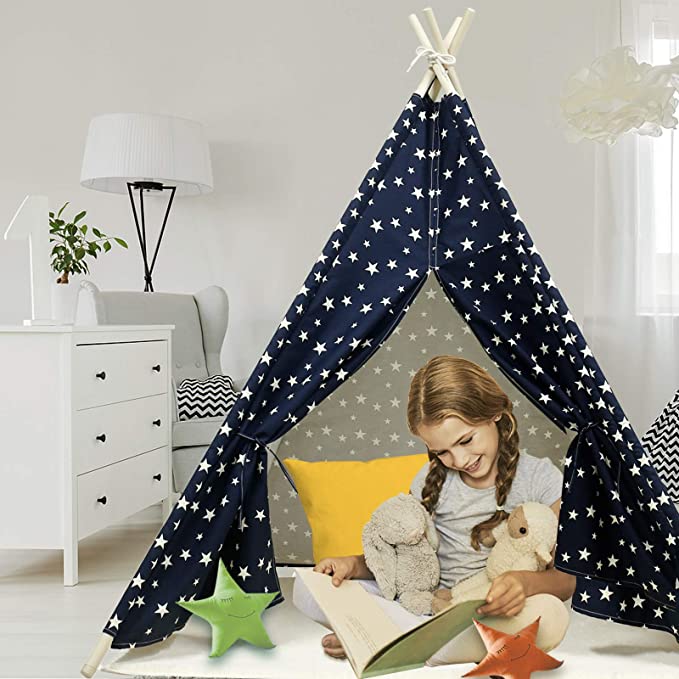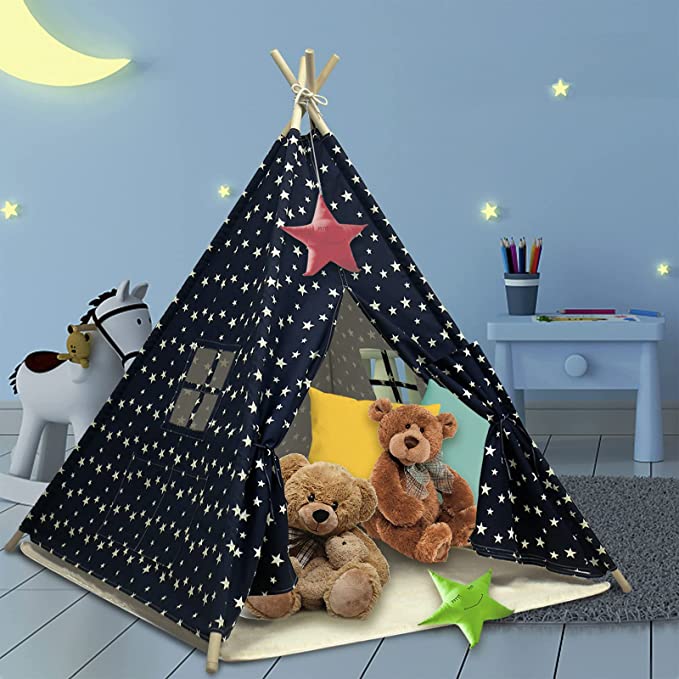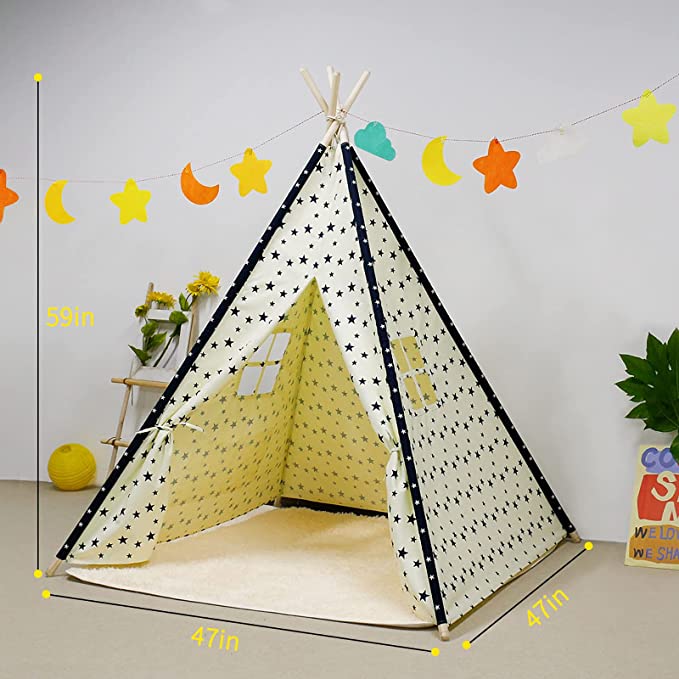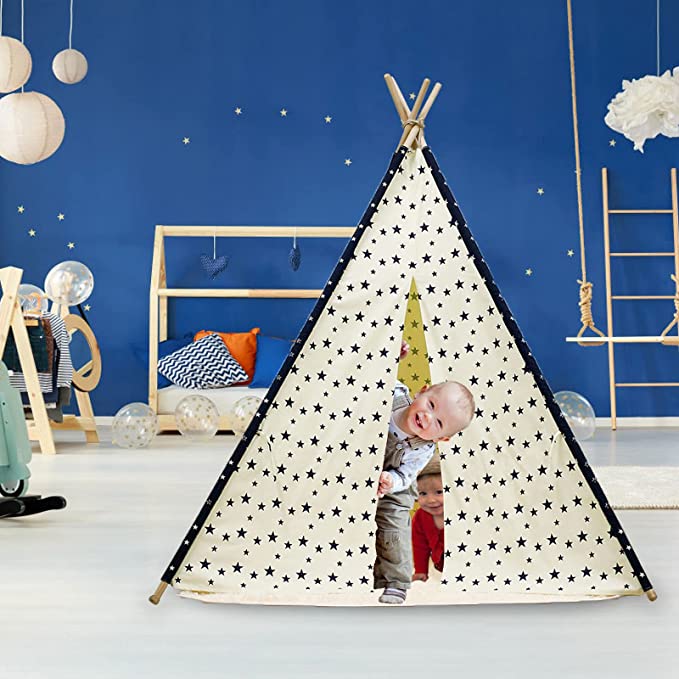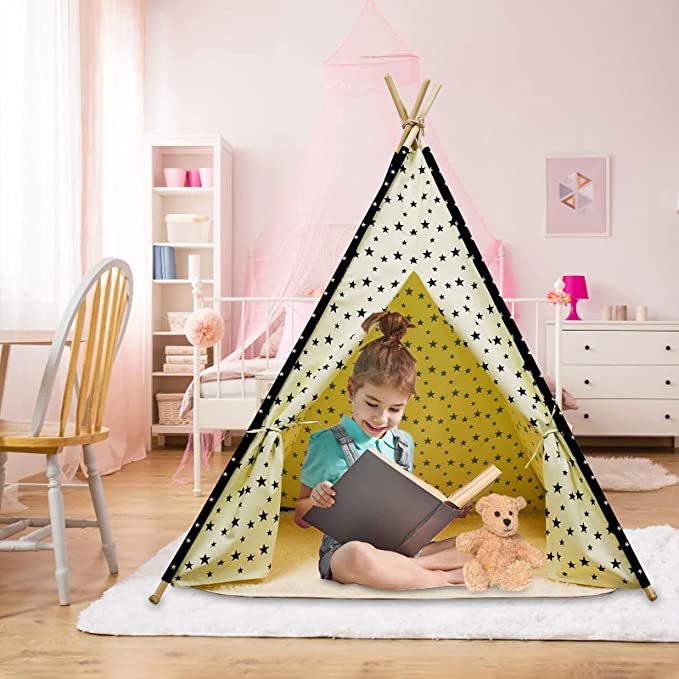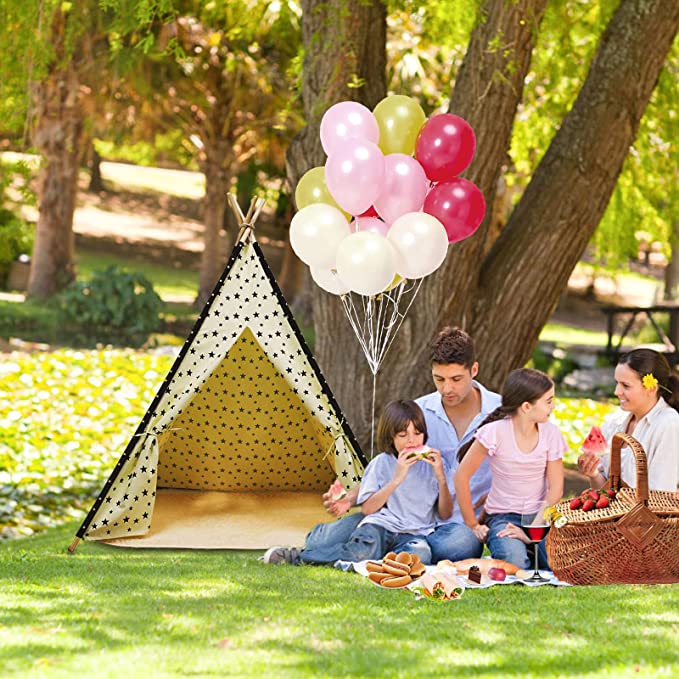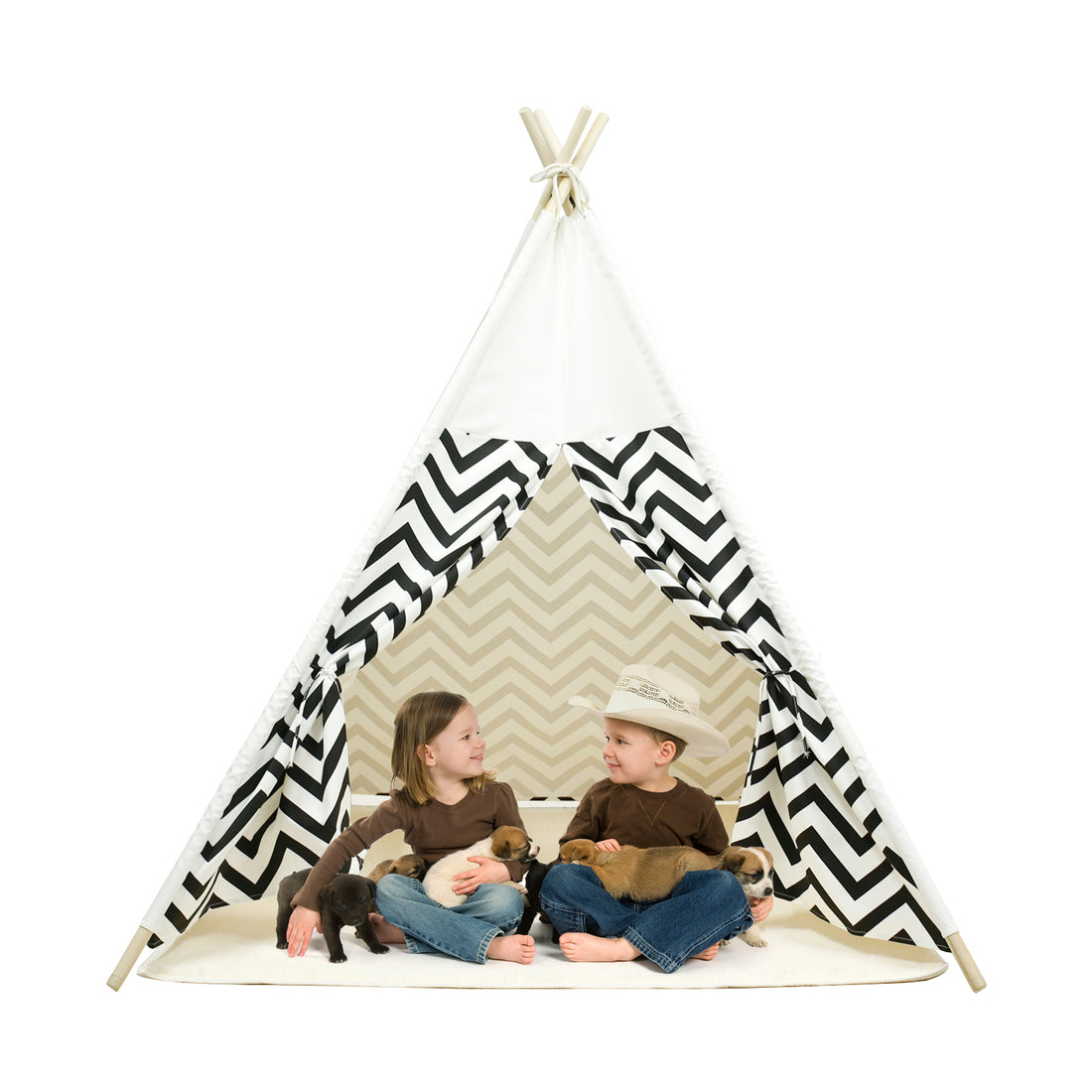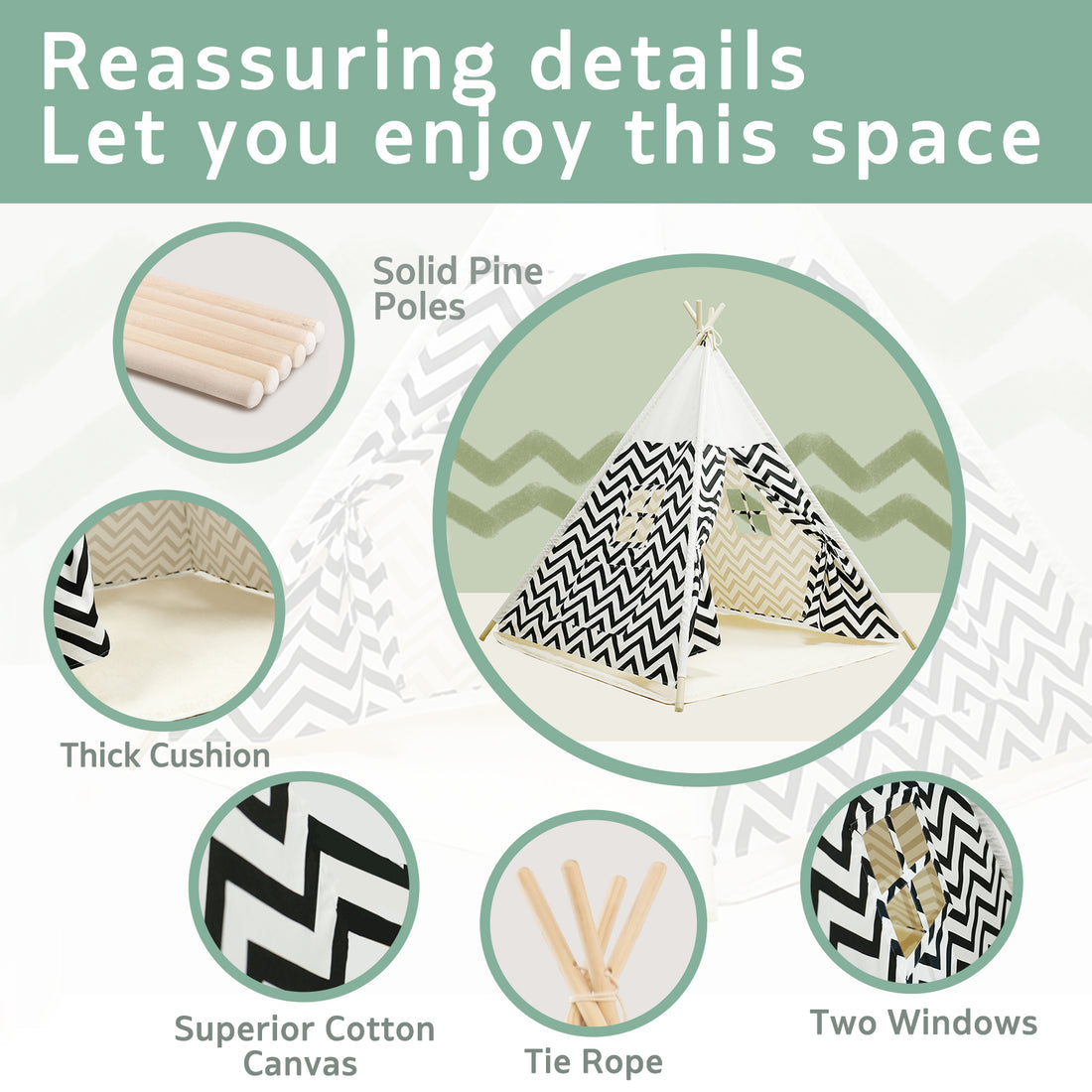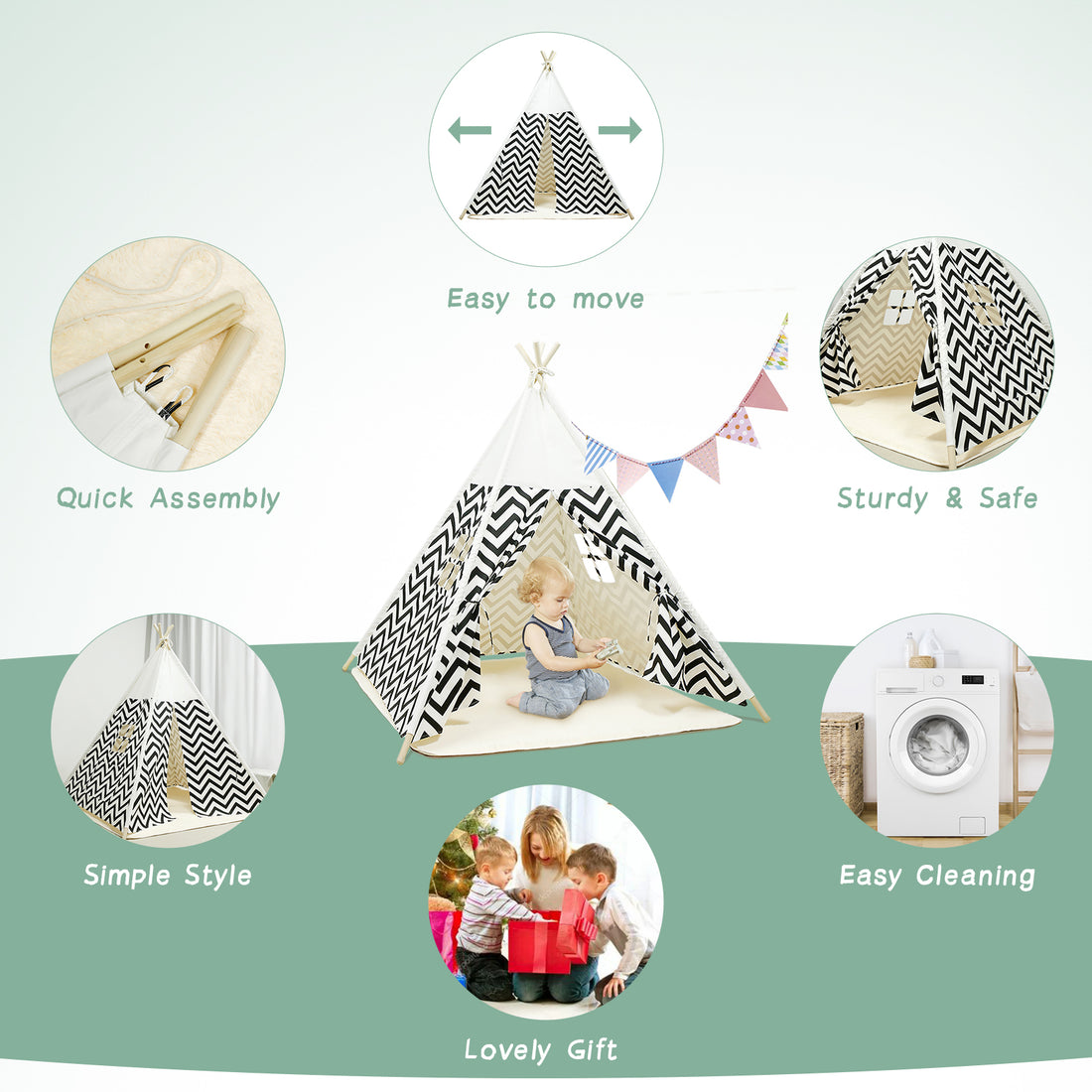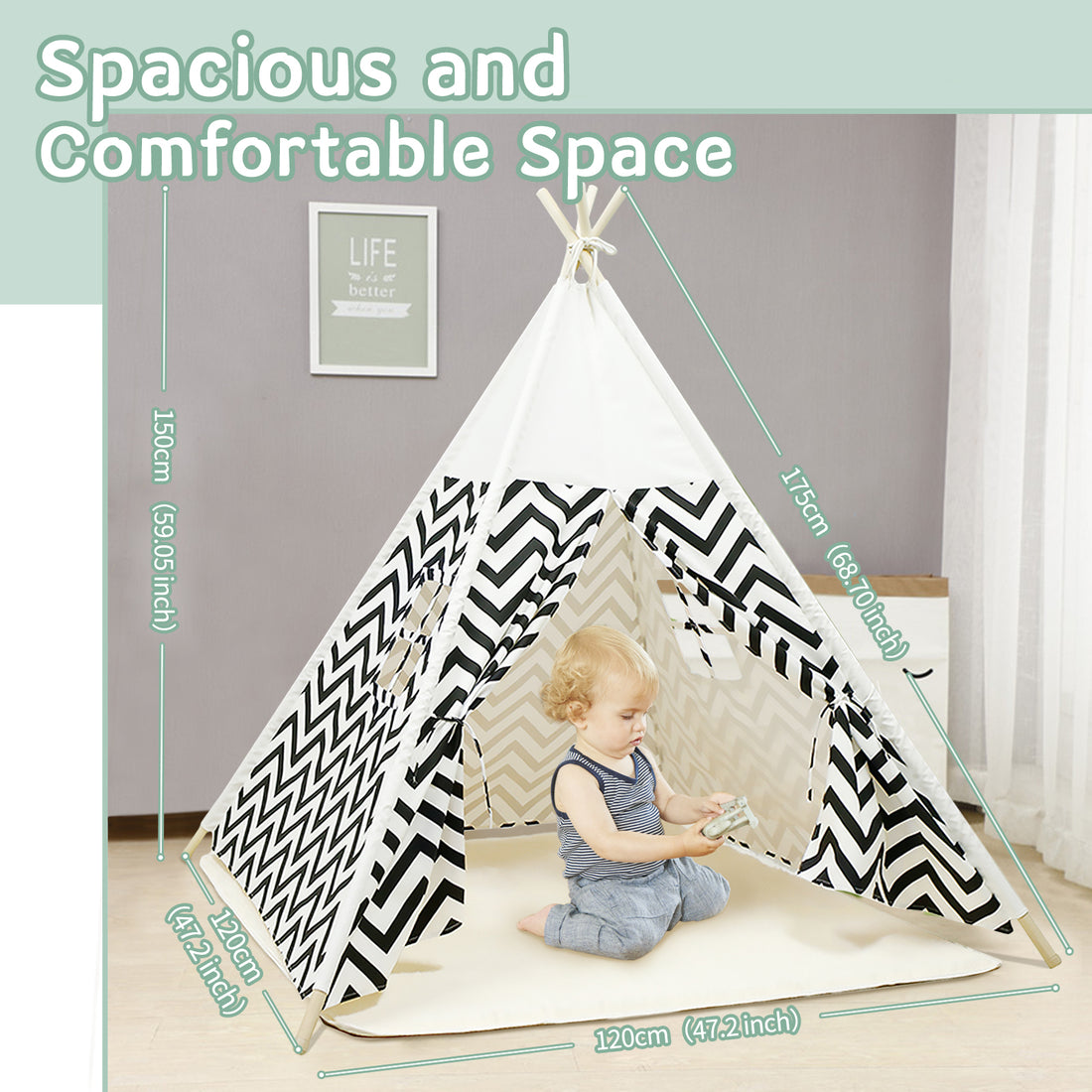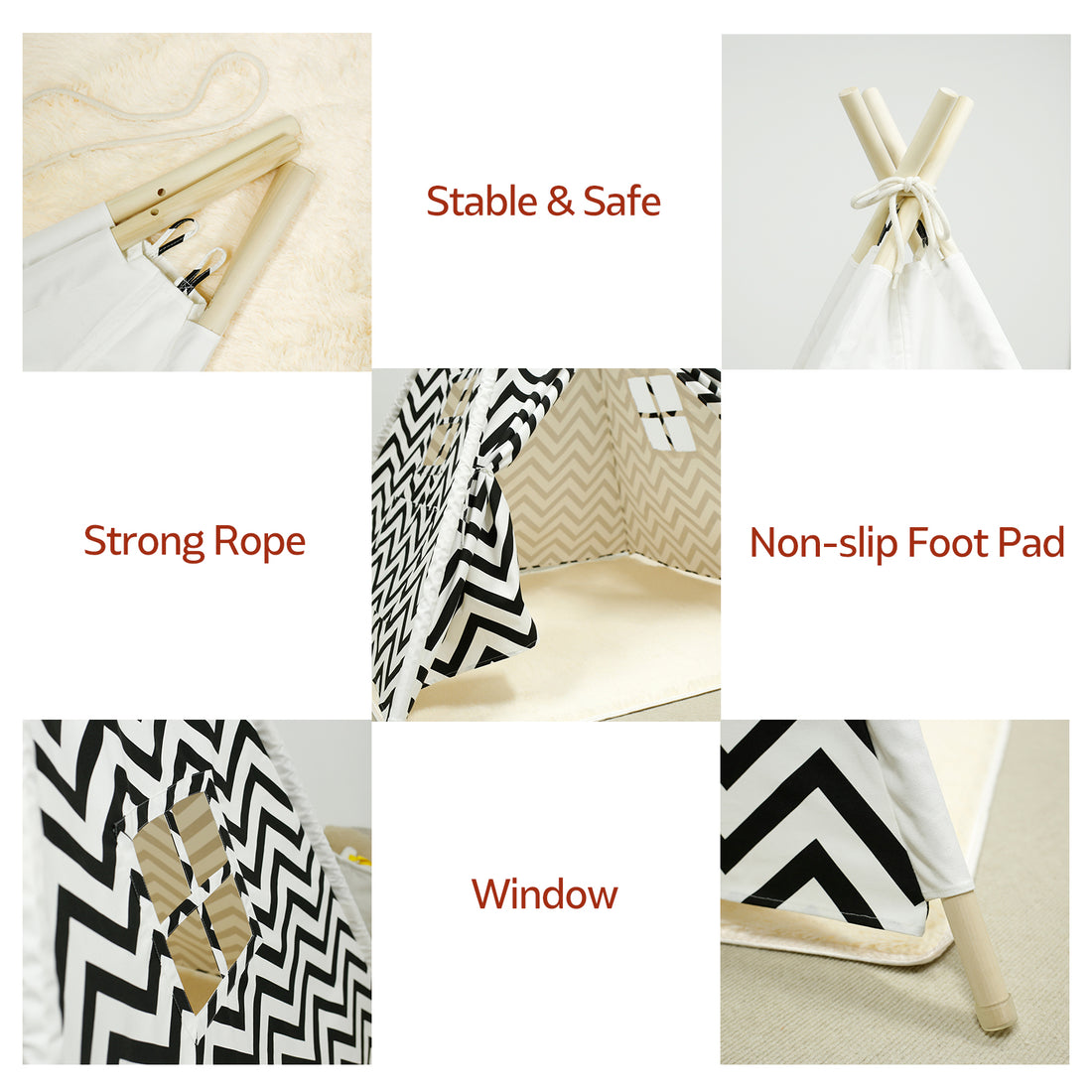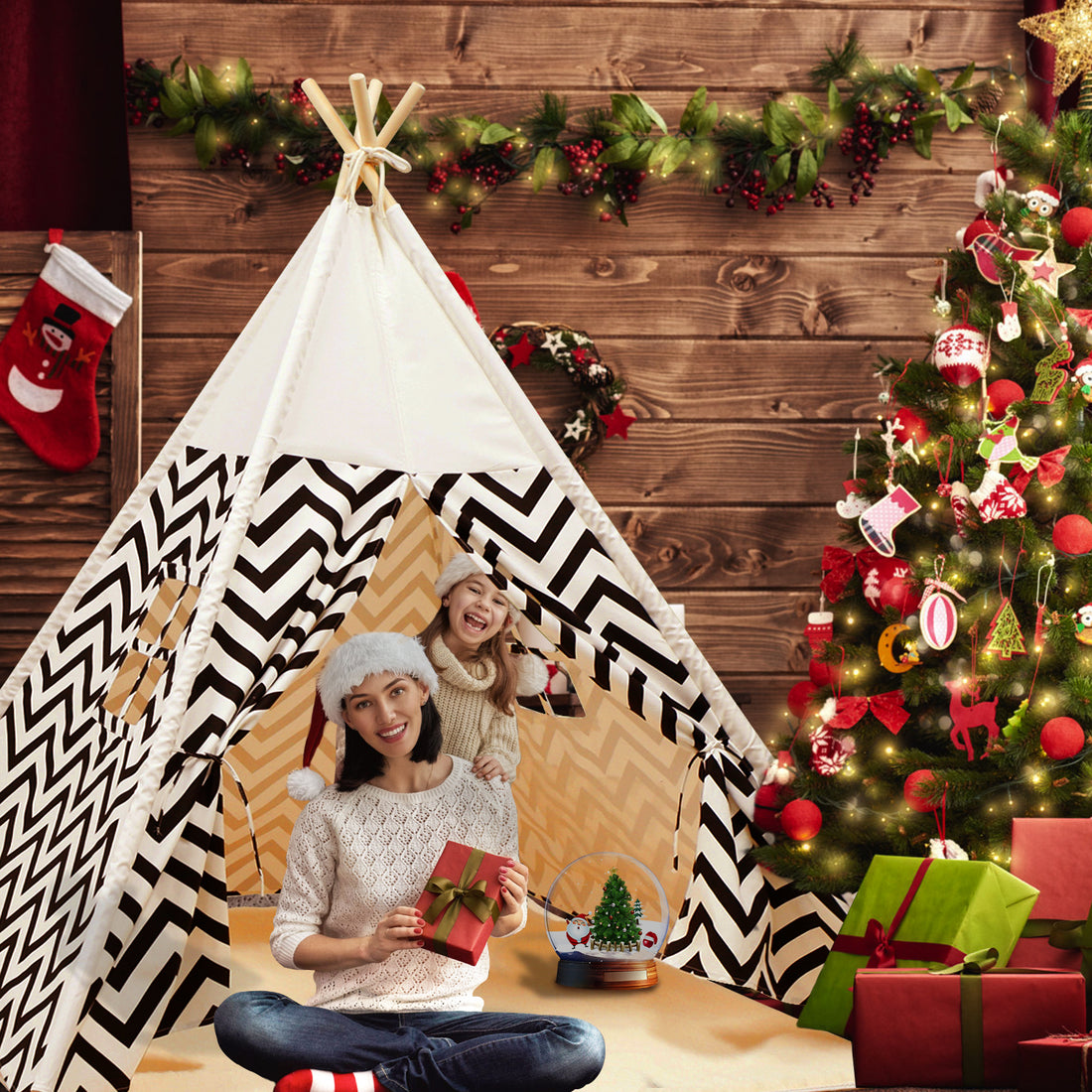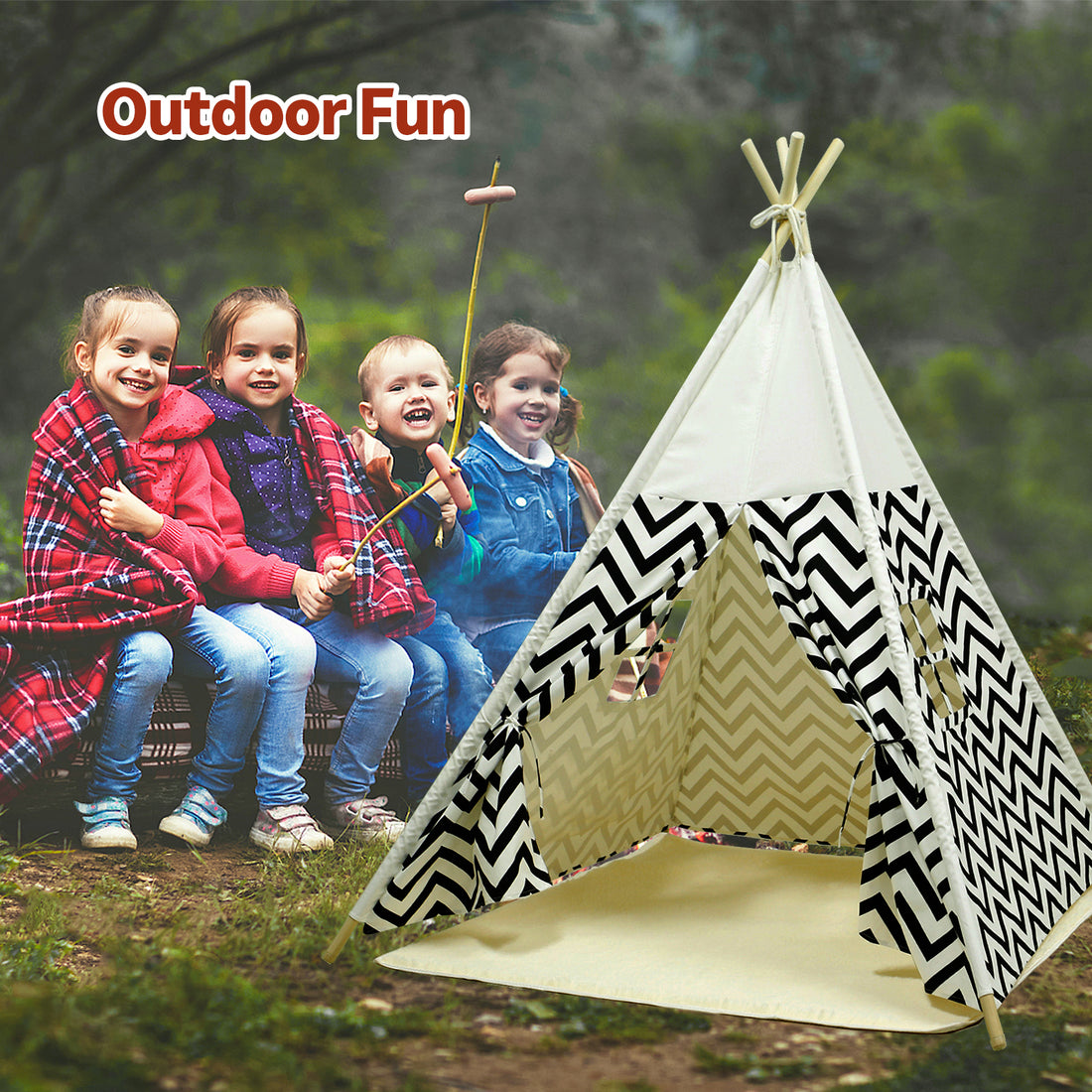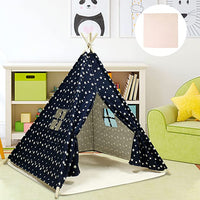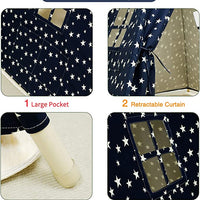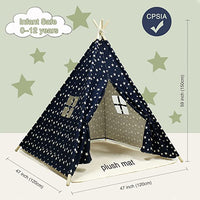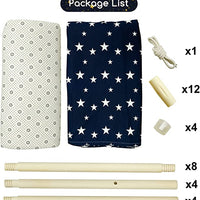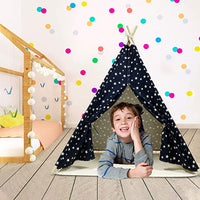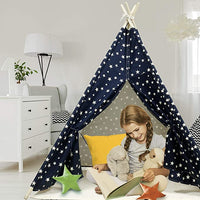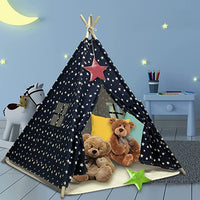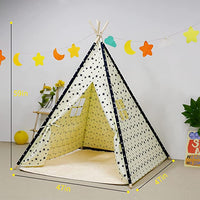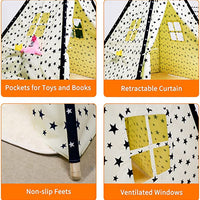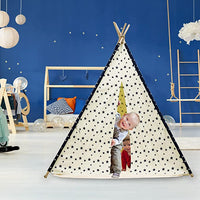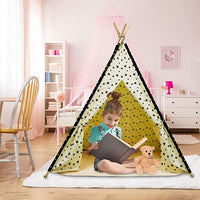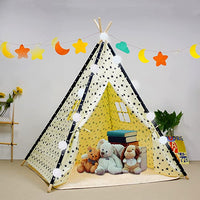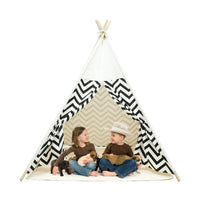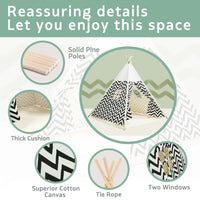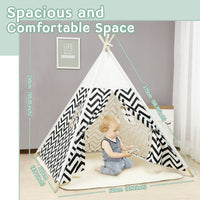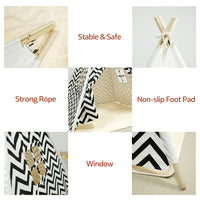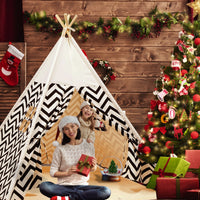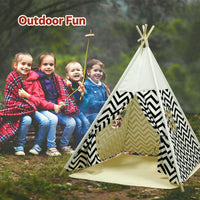 EALING BABY Teepee Tent - 59" Play House with Plush Teepee Mat - Summer Time
Searching for the right playhouse for kids that will keep them entertained indoor and outdoor? SEARCH NO MORE because we have the ideal portable large hideaways tent that looks just amazing.
The EALING BABY foldable teepee tent for kids features a door and 2 windows, supported by pinewood poles that provides extra stability where you kid can get creative. The kids room décor play tent large can be suited to any child. Boys or girls, young or elder. The kids tent playhouse cover is made with 100% natural and non-toxic cotton that's machine washable and stress-free.
Is your little angel one of those kids who enjoy building tiny houses using pillows and blankets? Say goodbye to pillow forts because our kids play tent playhouse décor with teepee mat provides extra comfort for your child to lie down and relax, while offering plenty of space for your child to play, read, nap, and creative in their own little secret space. Teepee tent is also a great accessory to introduce your kid to Montessori bed.
NATURAL PREMIUM MATERIALS TEEPEE TENT FOR KIDS – Our playhouse for kids is made of 100% natural cotton canvas. The teepee tent for kids poles is made of sturdy pine wood and is free of chemical odors. The kids outdoor playhouse tents with breathable design to provide perfect child play while giving your kids the ultimate safe and enjoyable playground. The kids camping tent cover is also machining washable and stress-free. All materials of the play tent comply with ASTM and CPSIA standards.

CREATIVE BUILDABLE SPACE -- From castles to forts, this kids teepee tent will keep your little ones creative and busy for hours. With EALING BABY teepee tent kids can learn how to spend time with either themselves or with others so as to promote some teambuilding skills and to encourage imagination.

COMFORTABLE AND CONVENIENT -- This kids playhouse is easy to assemble and compact for storage, made to be portable and practical. So you can carry this large teepee anywhere you like, such as home, kindergarten, backyard, parks and so on. The EALING BABY kids play tent also comes with a plush mat, where children can sit or lie on comfortably to read and play.

FUN WAY TO FOSTER AND GROWTH – Tent star, windows, and curtains make children think of the starry sky and Milky Way. Our kids playhouse tent design encourages children to be more independent and learn to respect others. Fantastic playhouse for kids outdoor for sleepovers with their friends and for playing too. The kids in play tent can read books, act out the stories in their imagination and play alone, with a friend or sibling. 

KIDS PLAY TENT FOR INDOOR AND OUTDOOR - Give your kids a space that feels like their own where they can entertain themselves, reading, coloring, pretending camping, and having all kinds of fun. The tipi tent is versatile as outdoor playhouse or indoor tent. Playing in a tipi tent for kids will improve coordination and motor skills by moving, crawling, and opening or closing tent windows and doors.

UNIQUE DESIGN THAT FITS ANY HOME DÉCOR STYLE: The fashionable patterns of the teepee tent also fit any home décor color palate and party decoration and never go out of style. This boys and girls tent is foldable and compact for trips. Take this with your family for a picnic to the nature, or to parties that keep your little ones busy. Play houses for kids outside tent is a great gift for kids and can be used just about anywhere.
Assembled Teepee Play Tent Size: 47'' x 47'' x 59''

Assembled Teepee Play Tent Weight : 7.50 pounds

Age Suggested : 3-12 years old

Ideal for indoor and outdoor play

Teepee Play Tent Material: 100% natural and non-toxic cotton canvas, Pine Wood

Color Variation: white stars, navy stars, white chevron, white yellow
1 x Kids Teepee Tent Cover

1 x Plush Teepee Mat

1 x Wood Bracket Kits

1 x Instructions

1 x Connecting Rope

1 x Plastic Joints Kit

4 x Footpads